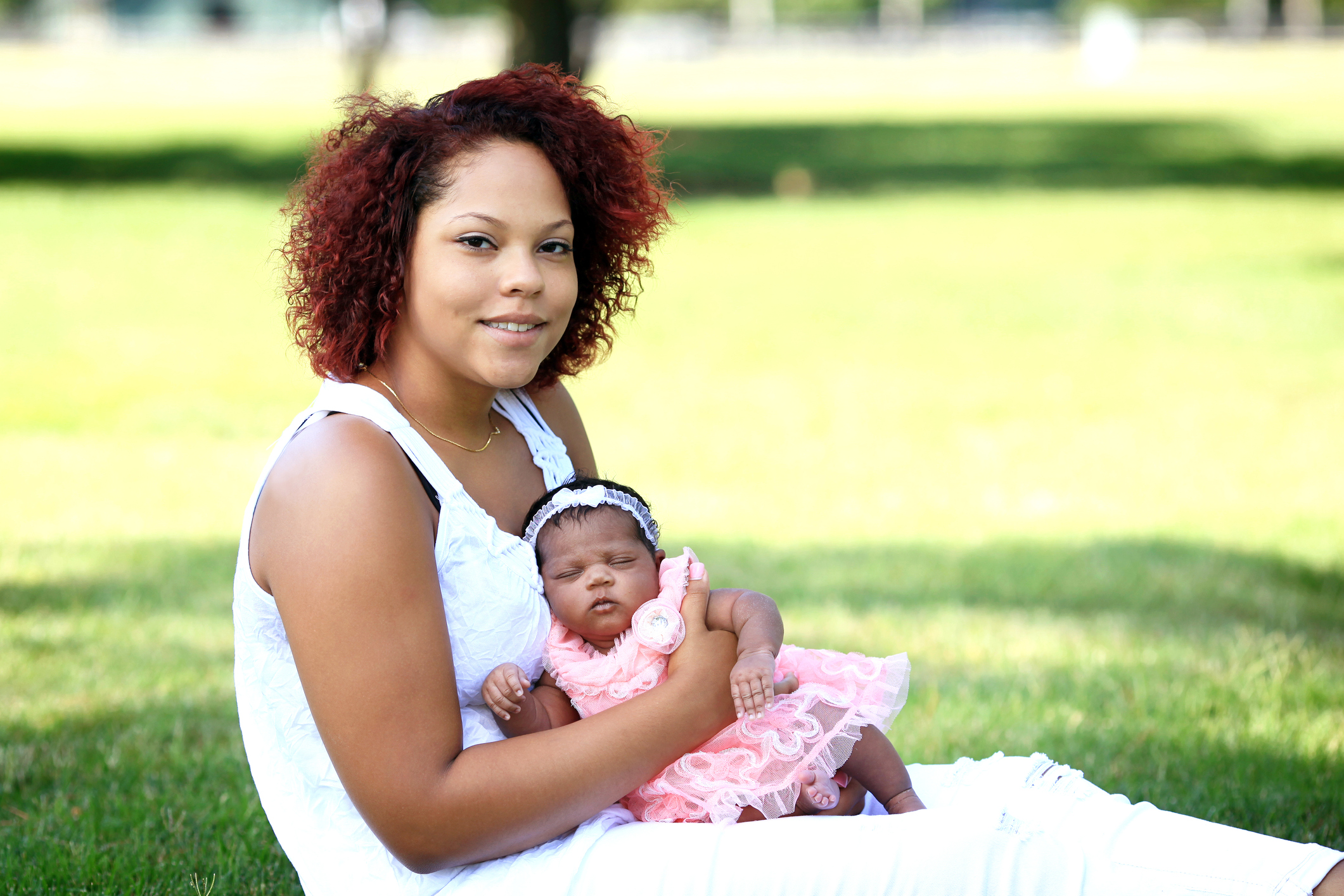 At The Sanctuary's Residential Family Supported Living Centre, we understand that finding out that you are pregnant can be both a joy and a worry, especially if you are young and have not lived independently before.
You will need to think about where you will live, the kind of parent that you would like to be and how you will support yourself and your baby. These are all really big questions and you might also want to think about who will support you to answer them and make some realistic plans.
First of all, we need you to know that everybody at the centre believes that young parents can make great parents. Our owners, staff and volunteers are committed to helping you to be the best parent that you can be, and to set goals and make changes that will help you make a bright future for you and your family.
We also need you to know that every parent, no matter how old they are, who they live with or how much money they have, will have worries about becoming a parent. That is totally normal.
We will offer you support to deal with your worries and if we can't help with a particular issue, we will help you to find someone who can.
Gallery
Take a look around our Residential Family Supported Living Centre
How can we help?
We have a newly built property, which has six small flats in it. So, anyone choosing to live at our centre has their own space with their own front door and their own key. You will have a comfy bed and a cot for your baby. There is a small kitchenette with a fridge freezer, microwave, kettle and sink area. You also have your own private shower room with a toilet, so you don't have to share and can keep your own things in there.
We provide cot bedding and one set of bedding for you. There are some things that you will need to bring with you:
Towels
Cups, plates, dishes and cutlery
Baby bottles
Baby monitor
Sterilising unit
Extra bedding for your own bed
Services and Facilities
If cooking is your thing or you would like it to be, we also have a large kitchen with two cookers and a dining table that you can use every meal time if you like. This space is also used for shop, cook and eat sessions. So, if you haven't been used to shopping on a budget for yourself then you can practise this with a support worker and try out recipes that make your money go a bit further.
Money is another big issue, it never feels like there is enough and debt is tempting. We will help you to start to budget and plan for things like paying your bills and planning for expenses like new shoes for the kids. We will help you claim the benefits that you are entitled to. We will also support you to plan for the future, to look at employment, education and training options, as being a parent doesn't mean that you can't have other goals in life.
But, by far the most important thing that we can do for you is to help you to be the best parent that you can be. To do this you also have the support of the same professionals as anyone else who is expecting a baby or is a new parent. Midwives and health visitors will visit you in the same way that they do in the community.
Classes
At the family support centre we run classes to help support you to increase your skills and confidence and they cover a range of subjects, including the following:
Safety and protection
Bonding and attachment
Play
Praise and encouragement
Child development
Routines
Budgeting
Managing your own home
Sexual health and contraception
If there is something that you would like to learn and it isn't on the list, let us know. We are always glad to hear fresh ideas from our residents and will do our best to help you out.
Your support worker
You also have a support worker and will have one-to-one sessions with them. You can discuss more personal issues in these or cover the same things that you discuss in groups. It is, however, important to remember that whilst these sessions are private they are not secret and your worker may want to pass information on to other services. This is to make sure that you are getting the right help and support for your situation and we will always ask your permission first, unless your baby or you are at risk or in danger of harm. When this is the case we may share the information first and tell you afterwards, if you are not contactable at the time of the concern.
What we won't do is promise you that things will work out the way that you want them to. Parenting is hard and we expect that you do all the hard work for yourself and your baby, with our support. You will need to be able to put your baby first all the time.
Moving on
When you have been with us for a while and are feeling confident about your skills, we will support you to move on to independent living. We can't really say how long that this will take because everyone is different, some people will be confident very quickly, whilst others might feel they need to take their time.
At the family support centre, we believe that you will succeed. We write plans with you and review them every 6 weeks. This means that you can see your progress and how well you are doing.
We take a lot of pride in our listening skills, we really want to know what you think and care about your views. It is much easier to listen to you and make plans that include your views when you stay calm, don't swear and listen to others. We know that this is much harder for our residents when they don't know what to expect or they are not aware of concerns that have been raised.
Preparing for meetings
To help you to stay calm and be confident we support you to prepare for meetings. We will be honest with you about our views and will let you know straightaway if we have any concerns or worries about you or your baby. We know that those things can be hard to hear, but when we are honest with you it gives you a chance to do it differently.
Interested in the Residential Family Supported Living Centre?
If you think that our service could be the one for you then you can either give us a call or ask someone who supports you to call. This doesn't always mean that you will be offered a place, but we will start by meeting you, letting you look around and get a feel for the staff and the building. If we all agree and there is a room available that suits your needs, then we will get together with you and the people that support you to make a plan.
Your opinions and views are very important to us and we never forget this is your life and your child. Once you have agreed to coming to the family support centre, we will meet with you regularly to talk about how things are going, how you feel and what you want to happen.
We hope this has given you a feel for The Sanctuary Project and helped you to come to a decision. If there is something that you would have liked to have seen on this page that wasn't there or if you want more information please contact us.